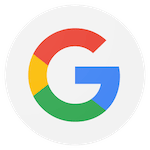 I hate gyms. But I feel very comfortable at Functional Fitness 360. The space is unique, the people are friendly and I get the personal assistance I need to feel confident and want to continue. Huw is helpful, kind and encouraging and he has changed how I feel about working out. My body is getting stronger, I eat and sleep better and I look forward to going! I highly recommend supporting this locally owned, family friendly place.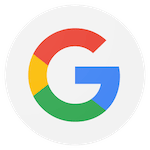 I've been working out at Functional Fitness 360 for a couple of months now and have noticed several positive changes with how I feel and look. I've had some bad hip/back pain for the last year and a half or so. I hadn't been able to figure out any stretches or exercises to help, but between some core strengthening and stretches that Huw has shown me, my back pain has improved tremendously! Another thing I noticed recently is that when I ran a 5K last weekend, my arms felt much stronger than they did the last time I ran- they didn't get tired at all which helped me get through the run with more energy. I would definitely recommend working out here- Huw focuses very much on form and core work, both of which I needed a lot of help with! Also, the people I have met there have all been very fun to work out with- it's a great feeling of community!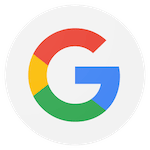 I recently started going to functional fitness because a friend who loves it gave me a pass for a 30-day free trial. It has exceeded my expectations. Huw is a wonderful trainer who takes into consideration how your body and mind both feel each time you work out which I appreciate. Plus, the classes are small, so Huw is able to help each person individually. Also, he is very patient and explains each workout thoroughly. Even when I don't do something right several times, Huw stops to explain it to me as many times as I need. Unlike other gyms I have been to, it is not an intimidating environment, and I don't feel judged if I have to slow down. The workouts are challenging, but I don't feel like I'm working myself to death, and there is a variety of workouts. I don't dread showing up to the gym like I have before and that is because of the way Huw goes about his workouts. I also enjoy the stretches that come along with each workout a lot. Overall, I highly recommend going to work out at Functional Fitness 360 because I have enjoyed it so much, and I have seen it change my mindset and others.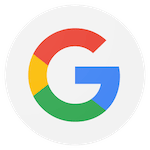 First class is in the books and I feel incredible! Huw is a fantastic personal trainer who really takes the time to offer instruction and asks for appropriate feedback. He has been extremely flexible with my crazy work/life schedule and I am beyond grateful for that. I am looking forward to getting myself in tip top shape for my summer wedding. I am local to Wendell and feel grateful to have Functional Fitness right around the corner. Here's to a new me courtesy of Functional Fitness 360!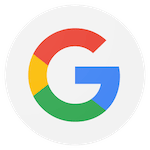 I love coming here! The atmosphere is great and Huw is an amazing trainer! I feel as if the goals I set for myself are closer now that I have been attending classes here. The 360 shred class can be pretty intense but it's fun. I also love the fact that though the sessions I attend are semi-personal, I still feel as if Huw gives me all the attention I need.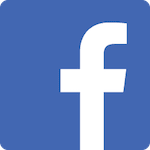 Functional Fitness with Huw is for everyone! After having my first child, my body was not responding to diet and exercise as it used to. I got so discouraged and struggled until I joined this gym! Huw takes things at your pace (great for not overwhelming me!) but will push you when he sees you have one more rep in you! I tend to throw the towel in and he pushes me to keep going. Great positive environment and I love the stretch class.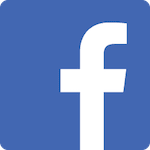 Amazing people, great environment. Definitely recommend!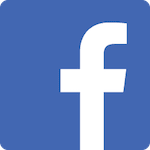 I have had a strained relationship with exercise my entire life. I always felt like I wasn't capable of becoming confident in myself and loving my body…that was until I met Huw and started at FF360. I had previous experience with a personal trainer and I felt out of touch with myself and always left feeling defeated. I was nervous to join a gym but I'm so glad that Huw supported me through the whole process. If you're on the edge about trying out Functional Fitness 360, please do it! You deserve it. Huw genuinely cares about his clients and helps you every step of the way from navigating the website, paperwork, your personal consultation, coming up with your individualized plan, and being your cheerleader as you grow and learn. I have enjoyed meeting new people and finding strength I never knew I had. If I could give FF360 10 stars I would 🙂 If you're on the fence, do it! You won't be sorry.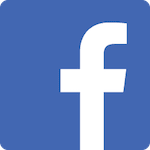 Hannah Stallings Headrick
WOW!!! Had my first class with Huw this evening. I could tell a difference in my back, pelvis, and upper thighs walking out of the studio. My whole posture changed from just that one session!! I am more upright when I walk, my pelvis and back feel straight and not rotated. I didn't realize they were before, but can tell now that my whole movement is different and more natural. Huw recommended a different technique for running. Tried it when I got home … without realizing it, the different motion with my arms created a different, better, and more efficient movement in my legs and feet. It changed everything! The stride it creates is totally more natural and felt like I had greater speed. I am so excited about furthering my health with Huw!!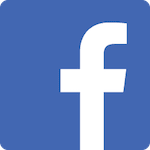 Prior to finding Functional Fitness I struggled with my weight and figuring out what exercises were right for my health goals.
My weight has gradually been increasing since my 20's despite my best efforts to exercise. I have worked with trainers before as well as tried working out on my own, and am familiar with different types of exercise. One of my biggest challenges in exercising is starting and hurting myself because the exercises I am familiar with aren't right for where my body is currently. It became a discouraging cycle.
After meeting with Huw for my strategy session I felt cautiously optimistic. I wanted to believe Functional Fitness had a new, better approach for me. The questions asked and the evaluation he walked me through seemed to echo exactly how I was feeling.
A few days later I had my first training session. It was wonderful! I felt like Huw met me where I am. He targeted the same muscle groups that I knew needed work, but in a different way. A way that works for where my fitness level can handle right now. I left feeling like I had worked out, but not hurt myself. I left feeling strong and encouraged that I can continue on this journey and actually attain my health goals!